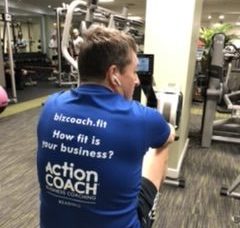 People who regularly attend a gym are often more driven and understand the benefits of working hard on their body. And if you own a business or even just work for one, it's important to work on your business skills too!
We work with business owners and team members to help achieve greater success. Whether you need help with long-term planning or short-term implementation, we have group and 1-to-1 programs to suit.
If you're wondering how we'd be able to help with your situation, then so are we! The best way to find out is to have a conversation. Give us a call and we can ask you some questions about how things stand today and how you'd like them to be different? Then we'll suggest some ways we could help, or otherwise suggest ways you can help yourself.
Take a look at some of our video case studies while you're here, but remember we do far more than this. Many situations are confidential, so we can only share a fraction of what we actually do. It's all about helping you to achieve your goals… we don't achieve them for you, any more than a personal trainer in the gym will do the exercise for you!
Send us an email or give me a call today!