Welcome to Josh Littler, our new Business Dev Exec, supporting you on your coaching journey with us.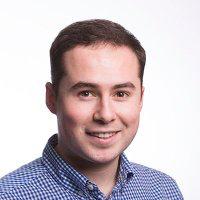 Josh's background is in Developmental Psychology after 2 degrees in the area. Later this year, some of his research is due to be published in an academic journal focussed on social networking, communication and behaviour.As well as psychology, Josh has had experience working in the sales team for a Reading-based technology company. During his time there he brought on and looked after one of the top 15 financial institutions in the world.
Aside from his career, Josh has set up and runs a Non-Profit called Stridi which focuses on using education to raise money for Psychology orientated charities. Through Stridi, he runs a podcast which is focussed on various areas of psychology and the leaders in those areas. He is also a guest lecturer at Bath Spa University and he sits on the Bath Spa University Mental Health and Well-being Advisory Board – a group selected by the Vice-Chancellor of Mental Health and Well-being experts. As well as his volunteer work, he has recently completed a diploma in life coaching.
We'll be supporting Josh over the coming years to train as a Business Coach himself. So, as you can see he's very well positioned to support us and you, our clients, to business success! Josh will be speaking to you all over the coming weeks to learn more about your business, and maybe even pass a few referrals!