What is it that you want from your business? More profit? More free time? A more effective team? No matter what your goals are, we can help you achieve the business and lifestyle you dreamt of at the outset.
Every great performer, whether an elite athlete, business legend or performing superstar, is surrounded by coaches and advisors. We offer a wide range of services designed to help you make your business work so you don't have to. Our services include 1:1 coaching, group coaching, training and workshops, mentoring and marketing management.
Business Growth Events
Upcoming Events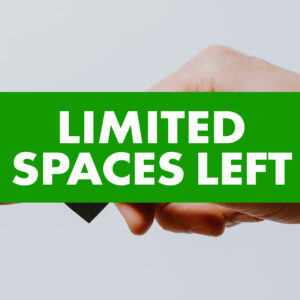 Ladder of Loyalty
What's easier? To grow your business by spending lots of time and effort on new lead generation OR working with your existing customers and contacts to build a stronger relationship, leading to more value for all parties? Your business will THRIVE if you focus on nurturing your customers and building and implementing a great customer…
Webinar
Effective Delegation – Don't do it, Delegate it!
Many managers and leaders avoid delegating or don't know how to do it effectively. Delegation is the key to getting things done. Getting your team – or outsourced services – working effectively means you'll have more time for the important things in your life, including your own free time! Learn the communication skills needed to…
Seminar
View the full business events calendar
Creating a solid framework for business success
We'll work with you to help you gain clarity on your goals, create a simple, tailored plan to reach your optimum performance, and put words into action to achieve your dream business.
With hundreds of systems and strategies that are proven to get results, you'll finally have the tools you need to achieve your goals. You'll find out how to get more free time, a world-class team, more money on your bottom-line, and ultimately: how to make your business work so you don't have to.
Get your business working effectively, without working overtime
When you work with an ActionCOACH, we'll help you find ways to give your business the direction it needs to achieve results. If you're stuck in the routine of 'day-to-day', you're probably missing the bigger picture…
Marketing agency, Digital Glue, knew they needed to shake up their way of working, so Managing Director, Javan Bramhall, enlisted help from Team Excellence. Our coach, Rob Pickering, guided Javan into implementing a strategy that was right for his business and his team.
Get regular book recommendations, useful business tips and advice
Be inspired and motivated with our regular tips on ways to make your business more efficient and effective.
Find out how you can generate more time for yourself, improve your business processes and download useful books and resources.
Get In Touch
How Can We Help You?
Send a message
Contact info
Reading & Wokingham - ActionCOACH 1b Thames Court ,
RG8 9AQ