Train to run Client Alignments & Group Alignments
Join us for this training day to both complete your own alignment AND to gain training and tools to run Group Alignments for your own clients.
The day will take place at the ActionCOACH Team Excellence office in Goring on Thames near Reading, ten minutes off M4 J12. We're running this on a Saturday so that you can easily work around your coaching commitments. We'll start at 8:30am and provide breakfast if you require it (or otherwise arrive 9am). We'll also provide a great buffet lunch and refreshments throughout the day.
You'll leave with your own 5-year vision-orbit business plan on a single sheet, an 18 month banner with post-it notes of your key actions (ready to turn into a 90-day each quarter plan separately), and a clear idea of your own business direction and priorities. During the process, we'll give you a clear agenda and understanding of how to run a day for your clients.
Tools – Group Alignment in a Box!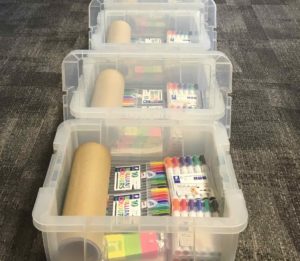 At the end of the day, we'll give you the tools to take away to run a day for six clients. The sturdy plastic box will contain:
6 x 12-18 Month Planning banners
18 x Vision-Orbit templates on A3 paper
6 x Marker Pen sets
6 x Packs of three small Post-It notes
6 x 6-steps Questionnaire
6 x Branded A4 notepaper booklet
We'll also provide electronic files for a 2-page leaflet in Adobe InDesign and editable PDF that you can use to advertise your own workshop.
For each attending coach, we're also happy to offer a 30-minute call to discuss and help you organise and run your own workshop, then occasional ad-hoc support as and when you have questions.
Who should attend?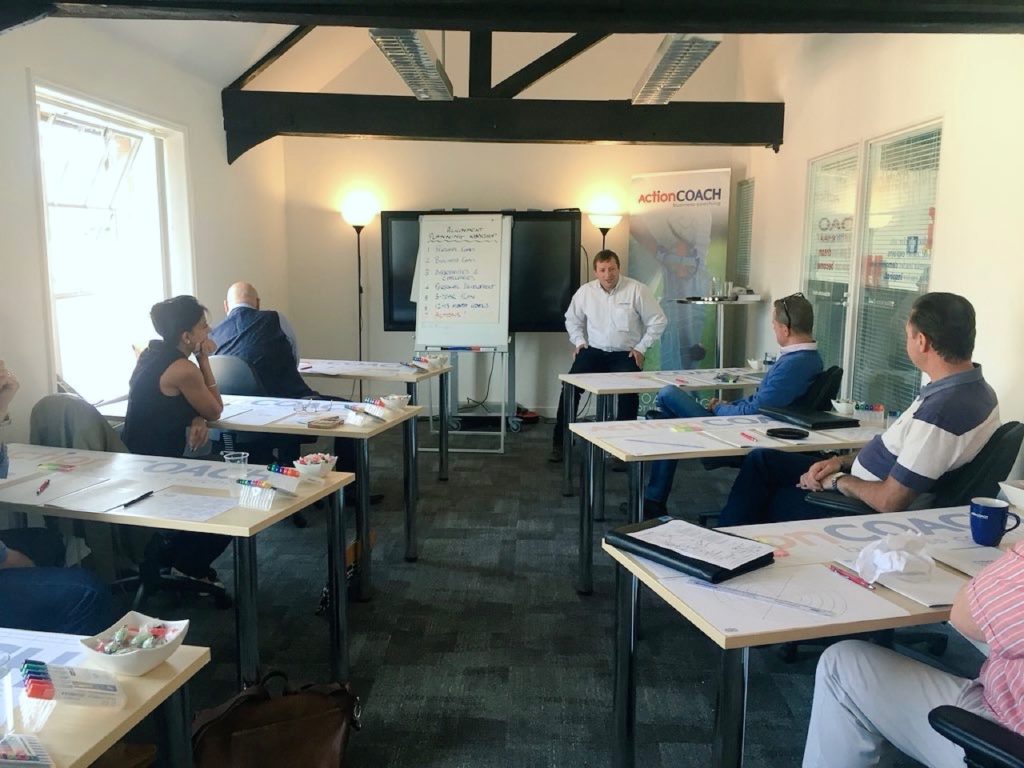 You, the ActionCOACH Business Coach, of course, and you can also bring an additional team member or a partner if you wish. A BDM or Marketing assistant could be appropriate so they can help you to set-up and run your own event. One plan and one box to take away per main attendee.
We limit each workshop to eight coaches, each of whom can optionally bring one assistant.
Investment
What's Included?  The set of materials to run your own alignments, the documents to work on yours during the training day, all the editable documents electronically and lunch and refreshments throughout the day.
Main attendee: £445+VAT
Additional attendee from your business: £49+VAT
Deposit to reserve your place: £49+VAT
Payment options: You may pay in full 3 days before, by credit card in full at the time of booking, or on a payment plan of four monthly instalments by GoCardless, starting a week prior to the event.
Guarantee
No ActionCOACH workshop would be complete without a guarantee! So we're offering a no-quibble full money-back guarantee to any attendee who decides at the end of the day that it wasn't worth every penny. Remember that you'll not only complete your own alignment – you'll be equipped to run your own alignment for 6 clients at RRP £345 = £2070+VAT each time you run one. More importantly, your smaller business clients, eg those in group coaching, will benefit hugely from a clear and actionable plan.
About the Workshop
The purpose of an Alignment Day is primarily to ensure that the business goals are aligned with your personal goals, and to gain some clarity on the key goals for both.  Getting a clear picture of the goals you want to achieve in the business over the next 12-18 months is our aim, and it will help move your business forward dramatically.
The topics covered during the full-day workshop will include looking at:
3-5 year vision
12-18 month personal goals
12-18 month business goals
Business opportunities and challenges
Personal Development
12-18 month goal schedule
A major focus of the Alignment day is gathering together all the potential goals into a plan with timescales. At the end of the day you'll walk away with a clear schedule for the next 12-18 months, broken into quarters and months so that you know exactly what needs to be done and the confidence that you can achieve it.