Time management is an essential skill for success  – especially true for business owners
How effectively do you use your time? Do you end each day feeling you progressed, or more like depressed?
Managing your effective use of time is key to your personal success and the success of your business.
In this 1-hour seminar we'll show you simple step-by-step ways to get your routines in place to GET STUFF DONE!
If your days feel like hard work and you run out of time – you're not doing it right! Invest an hour in the seminar and become an effective business owner.
At this seminar you'll learn how to:
Find out where you're spending your time
Identify Urgent vs Importance tasks
Understand 'Time-Bound' Versus Task-Bound
Implement a 'Default Diary'
Use Checklists Effectively
Outline the Productivity of Your Team
Identify Your 'Time-Wasters'
Systematise, Train, get ready to delegate…
Increase your delegation skills on the same day…
We're running an Effective Delegation seminar straight after this Effective Time Management seminar. Find out more, and make the most out of your skill development by clicking here
Scan our QR code and book straight away: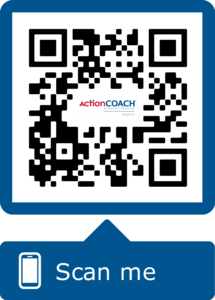 Guaranteed
Like all our seminars, we guarantee your investment. If for any reason you're not satisfied that by implementing the ideas you'll gain more than the price you invested, we'll refund your ticket cost in full.