Do you run a start-up or small business with low or no marketing budget? This is for you!
Good news! There are plenty of marketing strategies that you can implement easily. Strategies that you can work on yourself while your business grows. Learn how to create a simple marketing plan that builds the foundation to grow.
A top priority for any business should be marketing. Otherwise, how do your clients know you exist? And how will they know about your products or services which can help them in their lives?
We understand it can often be challenging to know which strategies to use in your business, how to implement them, and even where to start. That's why ActionCOACH Reading & Wokingham and INCA Accountants are inviting you to join us for this complimentary seminar to support your marketing efforts, even on a shoestring budget.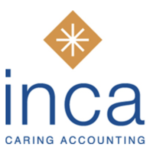 What will you learn by attending?
Key strategies to market to new and existing customers that you can implement without large cash investments
How to identify which strategies are suitable for your business
Where to start with implementing the right strategies and creating a plan

Agenda
9:30am – Arrival for tea/coffee and networking
9:45am – Seminar start
12:00pm – Close
Complimentary refreshments included
How can we help
At ActionCOACH we've been helping all sizes of business for over a decade. From group coaching, one-to-one coaching and executive coaching, we've got the systems and the people to help you grow your business. Coaching is about giving you the understanding and the confidence to run a successful business. We don't do it for you, we help you to be the best that you can be so that you're self-sufficient.
Presented by:
Rob Pickering is an award-winning ActionCOACH, having started gained his accreditation in 2010. After coaching literally hundreds of businesses and run hundreds of workshops and seminars, he knows his stuff! His background as a Sales and Marketing Director in a £100M+ Technology company he knows what it's like to handle multi-million pound marketing budgets. And having started several of his own businesses from scratch, he also knows what it's like to be looking down the back of the sofa to find the marketing budget! It's very different and he gets that.
His empathy for start-ups and small businesses will allow you to learn the steps to put you on the right track for growth and the confidence to grow your business to be something you're proud of.
By the end of this workshop, you'll be well on the way to a marketing plan that will generate the level of business you need, and the confidence to implement it.
Don't miss out! Only 14 spaces available.
Marketing on a Shoestring Budget
Wednesday, 26th January 2021, 1.30pm – 4.00pm
ActionCOACH, 1 Thames Court, Reading RG8 9AQ