Struggling to generate a steady stream of leads into your business? Do you know how effective your marketing plan and strategies are? Would you like to understand better how to use marketing to grow your business?
ActionCOACH and marketing experts, Digity, have teamed up in this masterclass to help you to build a successful marketing strategy that generates more leads.
This masterclass is perfect for businesses looking to grow their client base with successful marketing. You may already be using several marketing strategies but are unsure how effective they are or how to calculate your return on investment. Or you could be wondering how best to implement different marketing strategies, whether that's utilising your existing team or outsourcing campaigns.
With over 40 years of marketing and business experience between us, Digity and ActionCOACH will be answering your questions and working with you to ensure you leave the session with practical solutions you can implement in your business.

In the session you will learn how to:
Make informed decisions to grow sales and/or profit on-going
Understand if you have an effective marketing plan
Calculate a marketing budget to profitably acquire new customers
Implement an effective marketing strategy across your team
Track the impact of your campaigns/activities and return on investment (ROI)
Agenda:
1:00pm – Arrival for coffee and networking
1:30pm – Masterclass starts
4:00pm – Close
Complimentary refreshments are included
Please note – this is an in-person live event, not online
Presented by: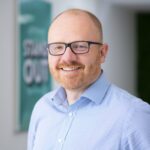 Chris Lunn, Digity: Before setting up Digity, Chris used to have hair and in those glory days, he worked on numerous campaigns for brands such as Cussons, McCain, Jaguar and others. These days he spends most of his time with his fingers in his ears, blocking out the noise of Digity's team, as he plans new ways to help his clients compete even harder.
Outside work he is, by his own admission, not someone you would market as 'athletic' but does his bit to drag himself around various events for charity.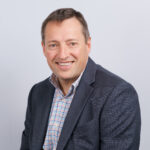 Rob Pickering: is an award-winning ActionCOACH, having started gained his accreditation in 2010. After coaching literally hundreds of businesses and run hundreds of workshops and seminars, he knows his stuff! His background as a Sales and Marketing Director in a £100M+ Technology company he knows what it's like to handle multi-million pound marketing budgets. And having started several of his own businesses from scratch, he also knows what it's like to be looking down the back of the sofa to find the marketing budget! It's very different and he gets that.
His empathy for start-ups and small businesses will allow you to learn the steps to put you on the right track for growth and the confidence to grow your business to be something you're proud of.
By the end of this workshop, you'll be well on the way to a marketing plan that will generate the level of business you need, and the confidence to implement it.
Guaranteed
Like all our events, we guarantee your investment. If for any reason you're not satisfied that by implementing the ideas you'll gain more than the price you invested, we'll refund your ticket cost in full.
Secure your place today, we're limiting the event to only 15 places to ensure each business gets the maximum value from attending.
Take Your Marketing Strategy to the Next Level
Wednesday, 16th February 2022, 1:00pm – 4:30pm
St Anne's Manor, London Rd, Wokingham RG40 1ST